The pullover is a very comfortable and soft also known as a jumper. The pullover is a knitted jacket or jersey usually of thick wool without buttons or a zipper in front. It is worn over a shirt, top, or blouses and must be put on by pulling it over the head.
Ski sweater is made of very thick fabric material. It has beautiful attractive patterns on it that is made of knit yarns.
A cardigan is a sweater that is open in front therefore also known as the open sweater. It comes with pearl buttons and pockets. The cardigan is shrugged on over the shoulders and buttons, zips, or snaps up the front. It can be worn open, with no fasteners as a fashion.
Crew neck sweater is a kind of pullover sweater. It has a round rib-knit neckline that is close to the neck.
V-neck sweaters get their name from the V-shaped neck. It is the most commonly seen sweaters as it looks good on almost every occasion. When worn as a base layer, it keeps you warm and can keep you dry without adding much bulk around your neck.
V-neck sweaters look great when worn under vests or button-down shirts that are left unbuttoned or are only buttoned up about halfway. It simply offers a look at your neckline bone.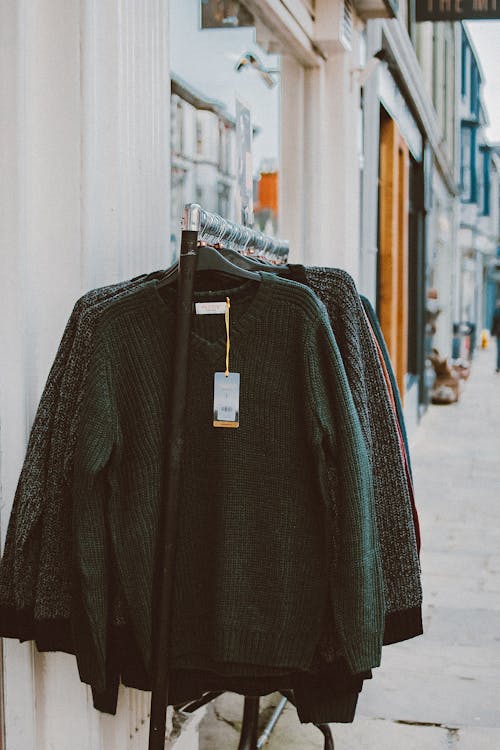 Turtle-neck is the American name given to a polo neck. It gets its name for resembling a turtle's neck coming in and out of its shell. It has a close-fitting folded down collar.
It is a cardigan sweater with a zip or button from bottom to top. It looks very attractive as it gives a heroic look.
Fanny sweaters get their name by the style of the sweater. Just as the name suggests it is longer than the normal sweaters. It is long enough to fall below the hip level.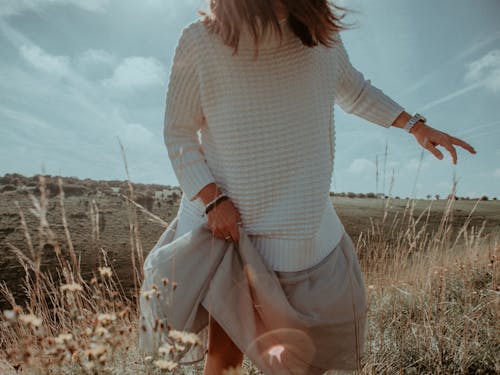 A hoodie or hoody and alternatively known as a hooded sweatshirt is a sweatshirt with a hood. Hoodies often include a muff sewn onto the lower front, and (usually) a drawstring to adjust the hood opening.
Just as the name suggests is the sweater worn by elderly people. It usually as long sleeves with buttons from top to bottom and warmer than the usual ones.
The classic Aran sweater is the original fisherman sweater that was handmade by the Aran Islanders. It was made from untreated wool which was waterproof. Therefore gave much-needed protection to the fishermen.